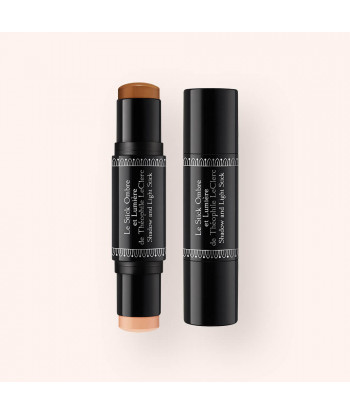 Two shades in a single beauty ritual to sculpt your face and harmonise contours. Sublime results!
The eyeshadow palette with a graphic design in warm and cool tones to create a multitude of different looks.
Thanks to this Palette, creating shimmery or matte looks gets easier. The beauty secrets inspire to create day time or evening looks according to the eye color. The Eyeshadow apply softly for a natural or smoky finish depending on what you want.